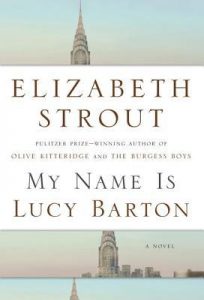 Something must be wrong with me.
I read another book that has been an overnight bestseller, is popping up all over the place on lists of books I should be reading, and which the critics adore.
I wanted to love My Name is Lucy Barton. I had hoped I would. But when I finished it, I was like… is it me?
I really, really liked (let me have my adverbs, please) Olive Kitteridge, loved the masterful way Elizabeth Strout made such an unlikeable main character compelling, loved the construction of a full-length novel told in short stories and was very happy when she won the Pulitzer for fiction for it.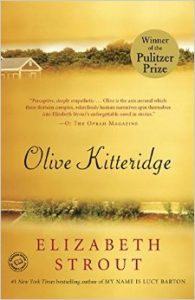 So naturally with all the noise and notoriety about this new book by Strout, I assumed I would be as equally swept away. But when I finished My Name is Lucy Barton, I was sad that I didn't feel as though I had been transported anywhere. It saddens me to even say that. It was well-written, but I didn't connect emotionally with Lucy or anyone else in the pages.The book was, for me, too quiet.
I once turned in a manuscript for a novel that my editor said was written well but was too quiet, and I remember thinking, after I had a glass of wine to soothe my writerly ego, what an interesting way that was to describe a flawed book. (I fixed that sound problem by the way, in revisions). But she was right. I had to school myself on what a too quiet novel was, and basically, it boiled down to two things for me: the plot didn't force my characters to make choices where the stakes were high, and I hadn't given the prose enough emotional punch to make those stakes seem real and relevant.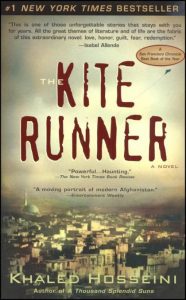 That was the problem for me with My Name is Lucy Barton. I longed to be transported, not via an overblown plot-driven story told in stilted language, but with a character-driven story told in beautiful, even if it is simple, prose that challenged and teased my senses. I wanted the story to whisk me away to another time and place the way Khaled Hosseini took me to Afghanistan in The Kite Runner, or the way Barbara Kingsolver sent me to Africa in the 1950s in The Poisonwood Bible, or the way Geraldine Brooks carried me to Britain in the time of the plagues in Year of Wonders or the way Margaret Atwood carted me away to a hellish, dystopic future in The Handmaid's Tale.
I experienced the same letdown a few weeks ago with the ravely reviewed Brooklyn because in the reading of it I was transported to nowhere.
With there being so many books and so little time, I don't feel that I have the hours to give over to a book that is so quiet I must hunt for the sounds of its brilliance.
I would love for anyone who read My Name Is Lucy Barton and absolutely loved it to gently school me on its wonderfulness. Tell me how to pack my suitcase and which train to get on and I will. Truly.
I am standing at the platform, waiting…