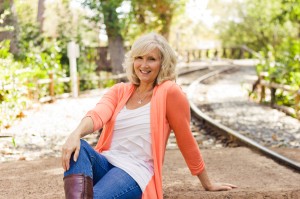 QUICK BIO:
Susan Meissner is a multi-published author, speaker and writing workshop leader with a background in community journalism. Her novels include A Bridge Across the Ocean; Secrets of  Charmed Life, a Goodreads finalist for Best Historical Fiction 2015; and A Fall of Marigolds, named to Booklist's Top Ten Women's Fiction titles for 2014. A California native, she attended Point Loma Nazarene University. Susan is a pastor's wife and a mother of four young adults. Visit Susan at her website: http://susanlmeissner.com on Twitter at @SusanMeissner or at www.facebook.com/susan.meissner
(A high resolution photo is available on my Media page)
MY 2017/2018 CALENDAR:
October 27-29, 2017  Writer's Digest Novel Writing Conference, Pasadena, California. I'll be on the faculty of this fabulous conference put on yearly by WD. Details: http://novel.writersdigestconference.com/
Nov 3, 2017 California Library Association annual conference in Riverside, California. I will be on an author panel entitled "Immigration Stories," with a book signing to follow. 3:30 PM at the Riverside Convention Center.