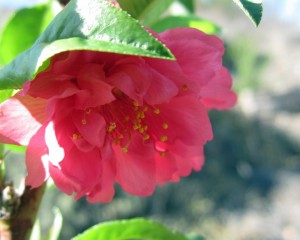 Here's a great way to begin the week! A multi-book Happy Spring giveaway. Secrets of A Charmed Life is in the mix, along with a bunch of books you are sure to love. There are   a few historicals, some contemporaries, even one with a touch of magical realism.  You can learn more about each book and author by visiting the individual author pages on Facebook and entering via the Rafflecopter at the bottom of this post or on any of the participating author sites. Several authors are adding other goodies to the giveaway. Please visit the Facebook pages below of the authors involved & tweet about the giveaway for a chance to win one of the 9 books mentioned.
The Books & Authors:
PALMETTO MOON by Kim Boykin
WAKING UP JOY by Tina Ann Forkner
STILLWATER RISING by Steena Holmes
SECRETS OF A CHARMED LIFE by Susan Meissner
THE DELICATE NATURE OF LOVE by Wendy Paine Miller
THE GLASS WIVES by Amy Sue Nathan
BEFORE I GO by Colleen Oakley
THE VIRTUES OF OXYGEN by Susan Schoenberger
THE HATMAKER'S HEART by Carla Stewart
The Facebook Pages:
https://www.facebook.com/writercolleenoakley
https://www.facebook.com/carlastewartauthor
https://www.facebook.com/tinaannforknerauthor
https://www.facebook.com/susan.meissner
https://www.facebook.com/SteenaHolmes.Author
https://www.facebook.com/authorkimboykin
https://www.facebook.com/writerwendypainemiller
https://www.facebook.com/pages/Susan-Schoenberger-Author/140050966055510
https://www.facebook.com/AmySueNathan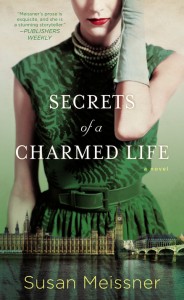 Whomever wins the copy of SECRETS OF A CHARMED LIFE will also win from me a jar of the best British orange marmalade there is plus a tin of English tea. Here's a bit about the book if you are new to my site: This story is historical fiction framed by a contemporary layer that links to a story in the past. An American college student named Kendra, who is studying abroad at Oxford, interviews Blitz survivor Isabel McFarland just when the elderly woman is ready to give up secrets she has kept all her life – beginning with who she really is. The story then takes the reader to England in 1940. An unprecedented war against London's civilian population is about to take place and half a million children are evacuated to foster homes in the countryside. Fifteen-year-old Emmy Downtree and her much younger sister Julia find refuge in a charming Cotswold cottage, but Emmy's burning ambition to return to the city and apprentice with a fashion designer pits her against Julia's profound need for her sister's presence. The sisters' lives are forever changed when—acting at cross purposes—they secretly return to London on the first day of the Blitz.
HOW TO ENTER:
Click on the Rafflecopter below and follow the instructions. Nine books. Nine winners. I hope you're one of them! Contest runs from today until April 20. Enter today!!
Have a fabulous week!