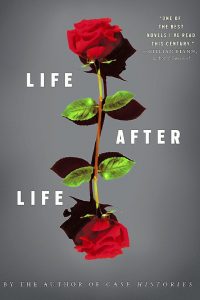 I just finished a re-read of a book, which is something I don't do very often as there is – cue the music – way too many books and far too little time. I dove for a second time into Life After Life by Kate Atkinson, however, because I am in the early stages of starting a new novel of my own, and I am always energized to begin a new writing project by reading a stellar book. I knew a re-read of this one would do that; it would make me itch to write and to infuse my new pages with the same kind of compelling story stuff that readers love.
What I love most about Life After Life is its crazy-wild structure, and I realize that might be the very thing that another reader might like the least about it. The story requires the audacious structure, though. The premise, that Ursula Todd keeps dying and returning to her life to have another go at it – and another and another – is also crazy-wild and so original. Since it's the architecture of Life After Life that makes it such a favorite, I thought I'd share with you today my other favorite creatively-structured novels. Creative meaning these are not your garden-variety linear reads. These will keep you on your toes, deliciously so.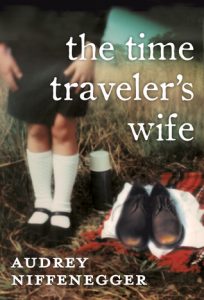 The Time Traveler's Wife by Audrey Niffenegger
I have also read this one twice. You may have seen the movie, and if you've not read the book, you may think you know the story because you've seen the film version. The movie was pretty good actually, but the book is better than pretty good and structurally speaking, is off-the-charts brilliant. I had never read a book like this one, one that hopscotches through time like an amusement park ride. I am also not a huge fan of speculative fiction. I like it, and I do have some classic spec fic favorites – like C.S. Lewis's The Space Trilogy and Margaret Atwood's The Handmaid's Tale – but it's not my go-to genre. But The Time Traveler's Wife reads more like stellar literary fiction than spec. And its story line is completely unique.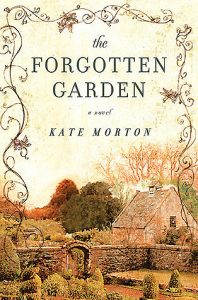 The Forgotten Garden by Kate Morton
I love anything by Kate Morton and this one is probably my second favorite of hers, the first being The Secret Keeper. Her books always feature meandering time periods, meaning you need to pay attention to where you are. And when you are. Structurally speaking, the story offers annoyingly wonderful tension that has you turning pages with much anticipation. From the back cover: "A foundling, an old book of dark fairy tales, a secret garden, an aristocratic family, a love denied, and a mystery. The Forgotten Garden is a captivating, atmospheric and compulsively readable story of the past, secrets, family and memory." Don't you just love that descriptive word, "atmospheric"?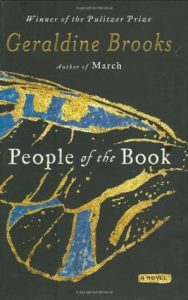 People of the Book by Geraldine Brooks
This is probably my favorite of Ms. Brooks' books, although I enjoyed Year of Wonders (read it twice) and Pulitzer-prize winning March so very much). There isn't as much hopping about in time as the others I've mentioned, but the construction of the book makes it perfect for my hall of fame here. In this story, a woman who is a rare-book expert has been commissioned to repair and preserve the famed Sarajevo Haggadah, rescued from shelling during the Bosnian war. The historic and beautiful Haggadah is one of the earliest Jewish volumes ever to be illuminated with images. When Hanna "discovers a series of tiny artifacts in its ancient binding—an insect wing fragment, wine stains, salt crystals, a white hair—she begins to unlock the book's mysteries. The reader is ushered into an exquisitely detailed and atmospheric past, tracing the book's journey from its salvation back to its creation." And yes, I've read it twice.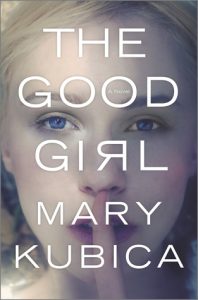 The Good Girl by Mary Kubica
I had the chance to meet Mary a few months back and we talked about how she constructed her modern-day thriller about a kidnapped woman named Mia. The chapters ease back and forth between Mia's kidnapping and her life after the abduction (so we know she survives it) but it's because her life afterward is so different than we would expect that we keep turning pages – despite knowing she is somehow rescued. I asked Mary how she was able to order her chapters so deliciously and she told me she wrote the two halves of the story – before the rescue and after it– and then sat down with those two halves and laid the chapters out on the floor, selecting them a few a time from both sides, so that they would feed each other's tension. Brilliant. I haven't read this once again but I bet someday I will.
So there you have it. DO you have a favorite uniquely-constructed book? I would love to hear all about it.