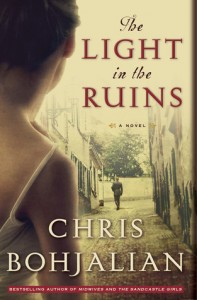 So I know my short term memory ain't what it used to be. I walk into a room and have no idea why I am there and I will meet someone new and within a minute of being introduced will have forgotten their name. But today's was a first.
I figured out I am reading the wrong book for book club next week. Last month I ordered The Light In The Ruins by Chris Bojhalian for my Kindle without bothering to double-check the email from the book club prez, because of course I remembered what this month's selection was. It was The Light In The Ruins. I started reading it, got interested, and then happened across the aforementioned e-mail.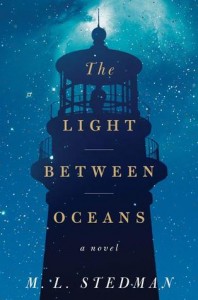 Imagine my surprise when I read that the book I am SUPPOSED to be reading is The Light Between Oceans.  Sheesh. Back I go, via my fingertips, to the Kindle store to get the right book and thank God for cyberspace because two seconds later I had the correct book and still a whole week to read it.
But dangnabbit, now I'm going to have to pick up Ruins right after book club, even though I've a ton of other books on the TBR pile, because I just have to find out who killed Francesca. . .
Now if I had just happened to buy the wrong book that is titled the same as another, I wouldn't feel so dumb. As in the two novels entitled Life After Life, one by Kate Atkinson and the other by Jill McCorkle, both of which  came out at the same time earlier this year (go figure). I've not read McCorkle's yet, although I've a signed copy, met her, and heard her speak about this book at a local San Diego event.  It's on that towering TBR pile of mine! I did read Kate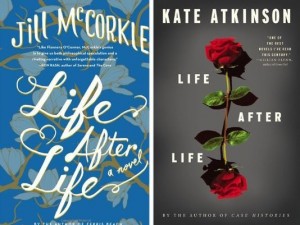 Atkinson's, though, and was blown away. It is incredibly clever, haunting, and compelling. It also just won some big awards from GoodReads and Time magazine, so I am not alone in my praise for it.
All that is to say, if you need a book recommendation, I have four. The answer is "E", all of the above.
And please tell me you have done what I did . . .