Good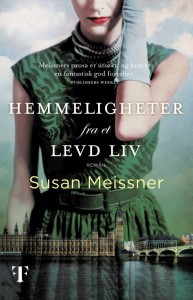 morning, dear reading community!
I'll get right to the point. I've four copies of SECRETS OF A CHARMED LIFE translated into Norwegian that I would love to give away to four readers who speak that language.
Do you have a friend or family member who would love to read this book in their mother tongue? Or maybe you're learning Norwegian and need to read novels to familiarize yourself with the finer details. Respond below with a comment that you want your name in the hat and I will have random.org draw four winners on Sunday, February 21. I can sign and send the book to anyone in the US or Canada. If your Norwegian-speaking loved one lives in Norway or elsewhere abroad, it will be up to you to get the book to him or her, but I am happy to send to Aunt Asbjørg if she lives in the US/CAN.
These are beautifully crafted, hardcover books and they would love to be read! Good luck and have a great weekend!