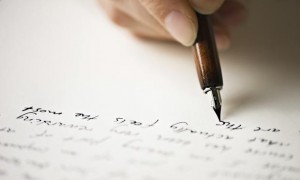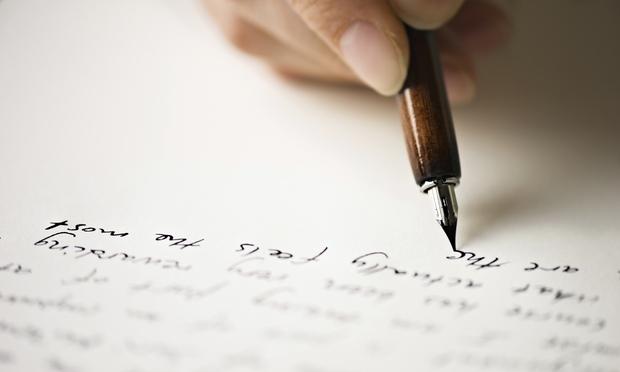 I am presently spending every second in the Cave of Wonders (that's an euphemism for the Dreaded Deadline Abyss) but I can't let this day go by completely without mentioning that it's National Handwriting Day.
While society probably doesn't need National Middle Child's Day or National Polka Dot Day or National Doughnuts for Dinner Day, we unfortunately need this one because a few years back, public schools collectively decided kids don't need to learn how to write in cursive; a decision I still have to pinch myself over. It's a bad dream, right?
A couple days ago I posted a link on Facebook to a great article that appeared in the New York Times on what those same kids are losing out on by NOT learning how to write in cursive. I've heard that apparently teachers aren't given enough time to teach penmanship and how to write a signature that doesn't look like your cat wrote it and the finer details of learning how to write in longhand on an actual piece of paper.  Cursive handwriting was eliminated as a subject without much thought – as far as I can tell – as to the implications down the road. It's a very telling article that if you haven't read already, you will want to.
What do you think of the demise of cursive handwriting? I would really like to know. If you are a school teacher, I'd especially like to know. Thoughts?