Reading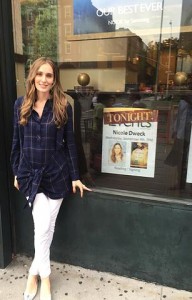 friends, I am so happy to welcome fellow novelist Nicole Dweck to the blog today. I had the pleasure and privilege of reading her debut novel, THE DEBT OF TAMAR for endorsement for its re-release (her story of getting published by a New York house is an exciting one!) and I fell in love with her style and voice. I have a copy of this lovely book to give away to one of you lucky readers; just make sure you read to the end to see how to get in on the drawing. Nicole Dweck holds a BA in Journalism and a Master's Degree in Global Affairs from NYU. She lives in New York City with her husband and their son.  She and I are planning to get together for a cuppa when I'm in New York in February!
The story in a nutshell? It's 2002, and 32-year-old Selim Osman, the last descendant of Ottoman Sultan Suleiman the Magnificent, flees Istanbul for New York. In a twist of fate he meets Hannah, the daughter of a Holocaust survivor and an artist striving to understand a father she barely knows. Unaware the connection they share goes back centuries, the two feel an immediate pull to one another. But as their story intertwines with that of their ancestors, the heroic but ultimately tragic decision that bound two families centuries ago ripples into the future, threatening to tear Hannah and Selim apart.
And now for our via email chat:
SUSAN: When people ask what this book is about, what do you tell them?
NICOLE: The Debt of Tamar is a multi-generational family saga that follows two families, one Jewish, one Muslim, from the time of the Spanish Inquisition and 16th century Ottoman Empire to modern-day New York City and Istanbul. Ultimately, it's a love story that spans centuries and continents.
SUSAN: Where did the idea for this very unique story come from?
NICOLE: I have always been fascinated with history. Wanting to explore my own cultural heritage, I began researching Sephardic (Spanish Jewish) history and learned about the tremendous role Ottoman Muslim sultans played in rescuing persecuted Jews from the Spanish Inquisition. I wanted to illuminate this forgotten time period in history, when Jews and Muslims thrived alongside each other for centuries.
SUSAN: Where did your research take you? What was the most intriguing thing you learned while researching?
NICOLE: All over the world!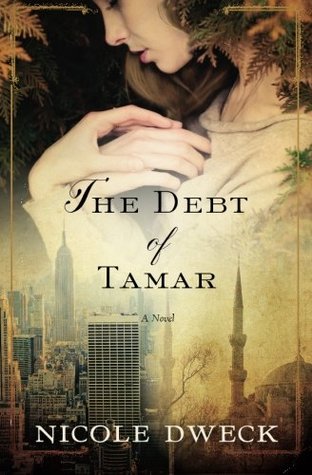 Since my book is set in multiple locations, I was fortunate to have the opportunity to visit Istanbul, Tiberias, Venice and Paris. The most interesting part of my research was visiting Topkapi Palace in Istanbul where much of the action in my book takes place. It was amazing to walk in the footsteps of my characters, through the same gardens, halls, and chambers I'd envisioned them frequenting.
SUSAN: What surprised you most in the writing process? Did you know where these characters would end up at the end of the book?
NICOLE: I really did know where they would end up. In fact, the first two chapters I wrote were the first and the last.  I simply knew what had to happen. I suppose the journey to that end was the real adventure. What most surprised me throughout the process was how much I grew to love the characters I created. Some of them did things that made me cringe, but in the end, they were like real people; complex, capable of both good and bad, shaped by all they had experienced, and deserving of compassion and empathy rather than judgment.
SUSAN: Your road to getting picked up by St. Martin's Press is so fascinating. Can you tell us how it happened?
NICOLE: I can't really say I was goal-oriented throughout the writing process. For me, it was all about the journey. I had a story I wanted to tell, and the question of publishing that story was not really part of the equation. I wrote this book for myself. I suppose I published it for my audience. By the time it was complete, I went ahead and self-published it through CreateSpace. With a bit of creative online marketing, the book went on to become an iTunes.com, B&N.com, Amazon.com and USA Today Bestseller. Within a few weeks, I began receiving offers from editors at traditional publishing houses who had stumbled across the book and loved it. The Debt of Tamar was eventually picked up by Thomas Dunne Books, an imprint of Macmillan Publishing.
SUSAN: Your cover is delicious. Did you have any input on that?
NICOLE: I worked with freelance designer Laura Klynstra, who completely understood my vision and created the beautiful cover that was used for the self-published edition as well as the newer, traditionally-published edition.  My editor at Thomas Dunne liked it so much, we stuck with it! As for what is next on the horizon, I am currently working on my second book, an adventure/mystery/love story which will transport readers from modern-day Brooklyn to the ancient Jewish community of pre-war Syria to WWII era Shanghai. I'll leave it at that!
SUSAN: Thanks so much for stopping by, Nicole! I am huge fan of historical fiction with contemporary story threads thrown in. Readers, if you would like to get in on the drawing for a hardback copy of THE DEBT OF TAMAR, just leave a comment telling us where in the world you'd like to go to research for a book. You don't have to be a writer to answer this one! Just pretend you are traveling with one. Ha! Which historical place would you visit? Post your comment by noon Sunday, Dec 6 PST. The winner will be chosen by random.org. Good luck and happy reading!