After many long months researching, then writing, then revising, then editing STARS OVER SUNSET BOULEVARD, the galleys are here at my house, which means this will be the last time I read this book that I love so much. After this last pass with the pages, I will sign off on it, as will my editor and the production staff and the next thing you know, the book will be printed and the warehouse will be waiting for the turn of the calendar page to start shipping it off in January. I seriously doubt I will ever read it again.
Does that surprise you?
I was talking to a friend the other day and I told her that I don't read my books after they are published and she was amazed. Why not? she said. I could only shrug and say that I don't really know other than I've already read the book a dozen times by its release date, and that it's hard to read it after publication and be totally okay with it. I am thinking there would be too many little things I would do differently, change up, change back. Change.
Once you release a printed book into the wild, it really does feel like it's now out of your hands. An electronic file can be amended now and then; if I really wanted to change something in the one book I have on Kindle Direct Publishing, I could. But that just seems weird to me; to be continually revising a printed novel that has already been released into its own time and space. A work of non-fiction, like a textbook or a how-to or self-help, can and most likely should be revised, as the pertinent facts and figures change. But a story is a story.  Wouldn't it be odd if Ernest Hemingway could somehow revise A FAREWELL TO ARMS from beyond the grave? If he could, and he did, I'd read it and probably be irked. Because it wouldn't be the story I read way back when he first released it.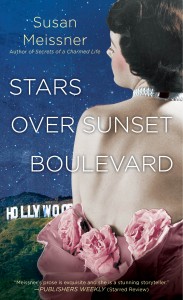 Were I to read a book of mine after the ink is dry I might love it less, promote it less ardently, worry more over what I could have done, should have done. It's been said that a poet never finishes a poem. There's just comes a point when he or she must abandon it.  It's the same with novels, especially when you are on a contracted deadline. The day comes when you just have to say, "It's done."
I think it's probably wise that we authors don't routinely read our books after publication; at least I think I am in the majority here. I would love to hear what fellow authors think and do.  I don't know what there is to be gained by re-reading one, unless I couldn't remember its details. But that has never happened to me.
So what do you all think? Fellow writers, what do you do? Readers, what is your take on this? I would love to hear from you!