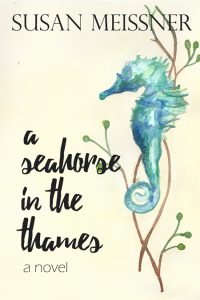 Some time ago, my first group of novels went out of print and the rights to them were returned to me. Over the last few years I've had new covers made (the original artwork for those first covers belonged to the publishing house) and I've put half a dozen back out there on Kindle Select as e-books. These long-ago first books, on which I cut my teeth as a novelist, were written for the inspirational market, which just means the characters had an encounter of some kind with the Divine or divine themes, and their lives were never the same, but in a good way.
The funny thing about going back over the text of a book I wrote a decade or more ago, is I realize how much I have grown in my skills and abilities as a novelist. The way I wrote a book ten years ago is not the way I write a book now. The quirky things I did then, like having the characters say each other's names to each other as though they might forget who they're speaking to if they don't begin the next line of dialog with the other person's name, and the embarrassing over-use of words like very and actually and just. Yikes. I'm happy to say I've thankfully outgrown those bad habits. I also apparently had a perplexing aversion to contractions. All those I ams and we cannots and she should haves that sound so much better as I'm and we can't and she should've are little fixes that I am grateful for the chance to make as I get these story files ready for their resurrected lives back in the book world.
I'm not changing anything in terms of the story itself; it just seems like the story as it was told when I mined it out of me needs to basically stay the same. I feel like I owe that much to that younger version of me, who wanted to be a novelist and gave it her best with the skills she had at the time. But the little technical and stylistic things that don't change the story, but rather how the story sounds when it falls on the ear, those little bits are definitely getting a once-over.
Today, I am working ON A SEAHORSE IN THE THAMES, which first saw the light of day in 2006. The lovely new cover (which I adore) is the handiwork of my madly talented daughter-in-law. It's kind of a slow process, looking at eleven-year-old sentences and changing as little as possible while making it as lyrical as a book with my name on it needs to be for me to let out in the wild again.
Sometimes I wonder what the literary greats would have done if they could've had back those first novels and been allowed to rework the magic. Would they have done it? Would we want them to?  I think this might be the reason I don't ever read a book of mine after it's published, and I've author friends who feel the same. The itch to keep working at the sentences would aggravate us too much. And when a novel's still in print there's not much likelihood we'll have the chance to change anything larger than a typo here and there.
There's a quote by Paul Valery that I've always liked about what it's like to write and release. "A poem is never finished, only abandoned." Like the poets, at some point we novelists have to turn the book over to the printers and walk away.
Unless, of course, it comes back to you… 🙂