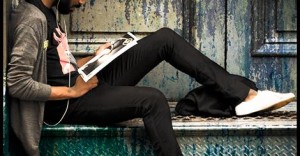 I'm taking a ten-minute break from the deadline to post this very fun little identity quiz from BuzzFeed.
You need to give it a go just to be able to click the pictures of all the things you like best – as they relate to reading! Just for the record, I am a hard-cover, which feels pretty dang classy. Here's more about who I am, according to the test results: " Mmmm, everyone loves that "new book" smell. You're fresh off the shelf, spine unbroken and pages unturned, but you're ready to be opened because you've got a great story you want to share with the world."
Is that not great or what?
I've got a great story I want to share with the world. Every novelist lives to hear that said of them.
Take the test and share your results!