In just three months Secrets of a Charmed Life will hit bookstore shelves. The release of a new book into the wild is always a thrilling time –for lots of reasons. I am always eager to hear back from readers, hopeful that they will tell me they like what I've written, and I'm always anxious that the book will do well out there in the big, wide world of other books!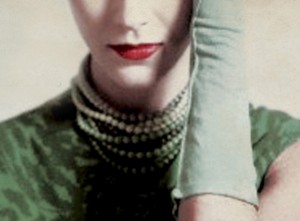 After ten years at this, I've seen that one of the best ways to promote a new book is by direct word-of-mouth. People trust the people they know. And booklovers especially trust the opinions of other booklovers. Which is why I am looking to form a Dream Team of ten of my reading community members who will help get the word out on this book, starting in January and continuing on into the first part of February.
Dream Team members will receive an Advance Reader Copy (ARC) of Secrets of Charmed Life two months ahead of the general public, plus already-prepared content for Facebook and Twitter posts, as well as a signed, final copy of the book when it releases February 3, and a special gift from me that will include British tea, scones and jam (the book is set in London during World War II), plus my heartfelt thanks.
Dream Team members will agree to read the advance copy of the book (so that you can adequately share about it), post a short or long review to GoodReads, Amazon, and Barnes & Noble, commit to six or more social media posts on Facebook and/or Twitter between January 1 and February 15 related to the book (content can be provided if you wish). If you are a Dream Team member who blogs, I'd like to be your guest for a Q and A and to give away a copy of the book to one of your followers.
To apply to be on the team, just email me at susanlmeissner at gmail dot com with your name, where you live, how many Twitter followers and Facebook connections you have, your blog address if you have one, and just a sentence or two about why you would like to be on the Secrets of a Charmed Life Dream Team. I need to hear from you by Saturday, Nov 29. I will make the selections right away and let you know by Monday, Dec. 1. The ARCs will go out that week. I am open to having to dream members residing in Canada and Great Britain as well as the USA.
I hope this sounds like fun and that you will consider throwing your name into the ring! As always, I am so grateful to have you in my life and reading community!
All the best,
Susan