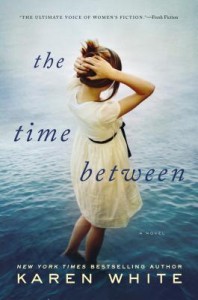 After a quick four days in Atlanta to attend the Romance Writers of America's national convention I am now back at the writing desk trying to catch up on emails and updates and then back to writing! I am not a true romance writer, but there's love in every one of my books – sometimes a quest for it that is decidedly romantic – so I feel at home thematically at RWA and their conferences are expertly packaged.
The best part of going to this one was getting to hang our with my editor at Penguin/NAL, the brilliant Ellen Edwards, and to meet the wonderful Penguin publicity team and NAL publisher,  Kara Walsh. What a great group of people to partner with. They are as excited as I am for A Fall of Marigolds to hit bookstore shelves. And they adore the cover, just like I do.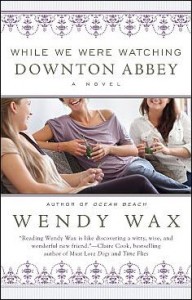 Right up there with being the best part of the trip was meeting fellow Penguin novelists and feeling very much a welcome new addition to the family. Simone St. James,  a fellow NAL gal who also has Ellen for an editor  and whom I met Friday evening, won two – count them! – two Rita Awards Saturday night for her debut novel The Haunting of Maddy Clare. She's a gifted writer and lots of fun to chat with.  I also got to meet – finally – NY Times Bestseller Karen White, an amazing writer who graciously read and endorsed my A Sound Among the Trees a couple years ago. At the NAL signing on Saturday morning, she was giving away copies of her newest, The Time in Between, which I was thrilled to bring home. She is as lovely in person as her picture. And I love the cover of her new book.  I also met fellow Penguin writer Wendy Wax and brought home When We Were Watching Downton Abbey for my daughter. Loved getting to know fellow NAL writer Jesse Hayworth, who made me feel very much a part of the fam,  and hearing how she invented herself as a writer.
In between making new friends and catching up with old friend like Robin Lee Hatcher and Rachel Hauck, I heard two amazing keynote speeches, including Saturday lunch's keynote by Kristan Higgins. She had us laughing one moment and crying the next.  She shared so many wonderful insights, but the one I remember most vividly is this one: "The beautiful thing about being a writer is that no one can bench you. If you want to write, you can write."  Well said.
Now it's time to settle in and get back to writing my current work-in-progress, a tale set during the time of the London Blitz involving two sisters who are separated. Sorry, folks. There has to be tension for there to be a story. I must separate them!
Here are a few photos from the trip to cap it off…