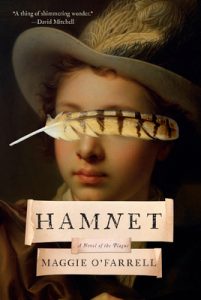 It's funny how your first impression of a book you've not read yet can be so very different from your feelings after you've actually read it. When I first saw a promotional post about HAMNET by Maggie O'Farrell, my initial reaction was to question the early acclaim of a story about the Bard's young son largely because of the curious spelling of the name in the title. Hamnet, not Hamlet. I also wondered if I would enjoy the novel knowing it was a story of The Plague and therefore would surely be sad. And the time zone — the 16th century — is not my favorite historical lane in which to read. So for all those reasons I put off learning more about the book or even considering reading it. But the more I heard about it and the more I saw it pretty much everywhere, the more I realized I was probably denying myself a very good read for not very good reasons.
And so I got the book and took it with me on vacation, a short little jaunt to Sedona, Arizona, and there in the beauty of the southwestern desert I proceeded to devour it. I LOVED this book (note the all caps) so much, and for several reasons. The writing is beautiful and sensorial and clever and different. I loved its structure and how O'Farrell told a story about sole son of William Shakespeare without ever mentioning Shakespeare's name. It was masterful, really, how she pulled that off. O'Farrell is the kind of writer that makes me crumple and sigh as I'm reading because the writing is so gorgeous and I keep whining to myself, "I wish I could write like this. I wish I could write like this."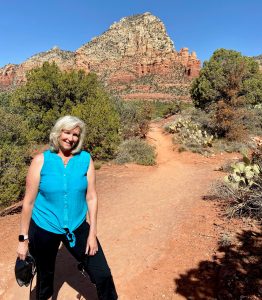 It isn't a spoiler to tell you that the story is a fictional telling of Shakespeare's family in the time of great pestilence and tremendous loss. It's a story of his marriage and his family life and his upbringing,  while still all being about this young boy, Hamnet. And while I do not want you to skip to the end, you must promise me you will not, I so very much loved the conclusion. The last page is wonderful. I am not alone in my love for this book. The novel was named A New York Times Notable Book (2020) and a Best Book of 2020 by The Guardian, Financial Times, Literary Hub, and NPR.
Here in a nutshell is what the book is about:
England, 1580. A young Latin tutor–penniless, bullied by a violent father–falls in love with an extraordinary, eccentric young woman: a wild creature who walks her family's estate with a falcon on her shoulder and is known throughout the countryside for her unusual gifts as a healer. Agnes understands plants and potions better than she does people, but once she settles with her husband on Henley Street in Stratford she becomes a fiercely protective mother and a steadfast, centrifugal force in the life of her young husband, whose gifts as a writer are just beginning to awaken when his beloved young son succumbs to bubonic plague.
It's the perfect book club book. Highly recommend, friends…