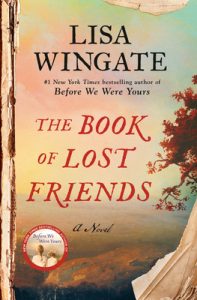 I don't know about you, but I've had a difficult time reading for pleasure lately. I'm okay to read for research for the book I'm writing and I'm happy to read stories to my grandchildren, but at the end of the day when I curl up in bed to read for me, I've been struggling to lose myself in the pages of a novel. It's a strange and terrible feeling. I don't recognize it and I don't like it. There is some comfort in knowing other people feel this way too. These are very strange times we're living in, and we're being affected by this virus-that-shall-not-be-named in ways we would not have expected. I saw a meme on Facebook today that defines our current situation as the Coronacoaster: "One day you're loving your bubble, doing workouts, baking banana bread, and going for long walks and the next you're crying, drinking gin for breakfast, and missing people you don't even like." Kinda funny and kinda not, right?
Thankfully though, I've come upon some books during these last few months that have been able to transport me into the world the storyteller has created, and out of ours! Yay! Lisa Wingate's newest, THE BOOK OF LOST FRIENDS, is that kind of book.
Lisa is a not only a good friend and one of the kindest people I know, she is a masterful weaver of stories. This new book of hers has her signature style all over it. It is a dual time-periods tale about a formerly enslaved young woman named Hannie ten years after the end of the Civil War and a young schoolteacher named Benedetta needing to discover her own self-worth and purpose, and who happens be living in a cottage on the same expanse of land that had been the Louisiana plantation Hannie had been taken to after being ripped from her mother's arms when just a child. In alternating chapters, Lisa takes us from the dangerous post-war journey Hannie is on in 1875 to Bennie's complex world in 1987.  The two women, separated by a century, never meet physically but their paths cross in other ways.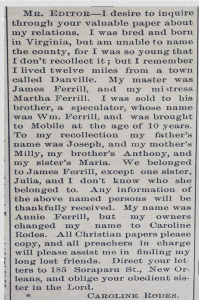 The story is inspired by actual "Lost Friends" advertisements that appeared in Southern newspapers after the Civil War, when newly emancipated men and women began to search for loved ones they'd long been parted from. The excerpts from the actual newspapers are the most haunting and emotionally-gripping detail of the book.  It's gut-wrenching to imagine mothers and fathers being separated from their young children and each other, and those children then being separated from their siblings.
I hadn't heard of the Lost Friends project prior to reading Lisa's book, and I was glad she offered some resources in the end pages for future study. One of those is https://www.hnoc.org/database/lost-friends/index.html, which is a searchable database of more than 2,500 Lost Friends advertisements that appeared in the Southern Christian Advocate between November 1879 and December 1900.
Lisa writes about difficult subjects but she always finds a way to leave you feeling hopeful at the end of her books. I appreciate that about her novels as it's something I strive to do in mine.
I highly recommend this one friends. And I would love to hear what you've been reading and loving, despite the pan-well, you know what I mean….