To mark the release of A FALL OF MARIGOLDS this month, I am happy to welcome writer friends to the blog to share with you a story about a family heirloom that is precious to them. An heirloom scarf is what ties two women together in A FALL OF MARIGOLDS, and heirlooms are what tie these blog posts together. At the end of the month, there will be a fun giveaway. Enjoy!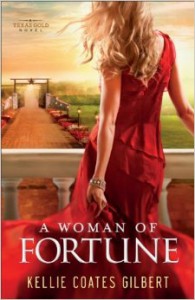 I am happy to welcome to the blog this Monday morning, Kellie Gilbert. A former legal investigator and trial paralegal, Kellie Coates Gilbert writes with a sympathetic, intimate knowledge of how people react under pressure. Her books tell emotionally poignant stories about woman in life-changing circumstances. Her next release, A WOMAN OF FORTUNE, will be available this June.  It's the story of a Texas socialite whose world is filled with designer clothes, luxury cars, and stunning homes. But her Neiman-Marcus lifestyle comes crashing down when her charming cattle broker husband is arrested for fraud and she finds herself betrayed by the man she loved the most. Read to the end to see how you can win a copy of this book!
"…All the promises and counsel…"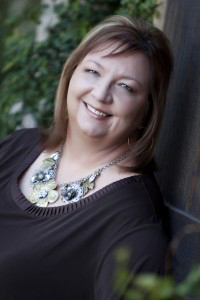 Her name was Leona May Abbott Coates.  A woman of extraordinary grace and dignity. Born into an affluent and politically connected family, she surprised everyone by marrying a lowly sheepherder. As the story goes, my grandfather saw my gram on a horse galloping through a meadow, her long black hair flowing behind, and he set about making her his wife.
The kind of story often found in romance novels.
For all his charm and incredible business acumen (he ended up building one of the largest sheep operations in the state) the romance quickly wore off when my gram realized he was an alcoholic—an illness that sadly has run rampant in our family.
His addiction caused my gram much heartache, I suspect. At that time, a person didn't speak of such things. Which really didn't matter, given the era. There were no blogs, no Facebook buddies or smart phones. The nearest neighbor was miles away.
Thankfully, my great-g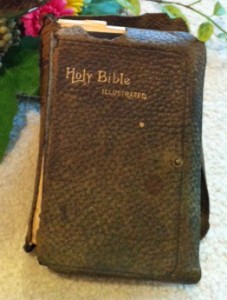 randmother introduced my gram to a friend as a child—a companion who would be near and would walk with her during the hard times.
This is the bible she gave my gram, inscribed:  To my darling Leona from your Mama July 12, 1906. 
Inside, my gram underlined all the promises and counsel that pulled her through the heartache. I remember her arthritic hands underlining scriptures.
On Christmas morning, 1965, she gifted me with a bible, one I still cherish. I use another bible now, and as you can see, I also underline.
In May, my granddaughter will be born. I've already bought h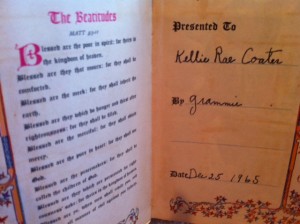 er bible. Inside, I'll inscribe it, and tell her when life gets hard (and this journey gets hard for all of us at times) her help will come from inside that book, and the one who wrote it. From experience, I know the truth of that sentiment.
I'll do my best to pass on this faith legacy that began with my great-grandmother, then my gram . . . and think of them both with a grateful heart.
You can reach Kellie on her WEBSITE,her  BLOG,  FACEBOOK, TWITTER, PINTEREST, and GOODREADS.
Thanks for being here, Kellie, and sharing about your gram and her beloved bible. If you would like to be in the running for Kellie's new book (she will send it to you as soon as it hits book store shelves!) just leave a comment below by noon Pacific on Friday, Feb 28. Anyone else have an heirloom family bible?