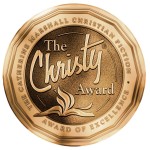 If you write for the Christian fiction market, then you might know that on Monday night, the winners of the 2013 Christy awards will be announced in St. Louis. The Christy is the premier award in Christian fiction, and very hard to win  because the field is large and there are so many great inspirational fiction writers turning out amazing books. I've haven't won one- came close once! -but I have many good friends who have.  And this year's slate of finalists is full of wonderful fellow writers, many of whom I am honored to call friend and colleague. Here's the list if you haven't seen it yet.
I don't make predictions about the winners, mostly because I never have time to read all the entries before award night! But I don't mind making a few comments about the entries that I have read, if nothing else than to whet your appetite for reading them yourself.
Though it would have been nice to be nominated (let's just be honest here!) I am so very happy for fellow Waterbrookian authors Katie Ganshert and Joanne Bischoff, who were both nominated this year with – get this – their debut novels.  I read both of their nominated books for endorsement and I would have to agree that they turned out two wonderfully written books, edited by the amazing Shannon Marchese (she edited all five of my Waterbrook books; one smart cookie, that one).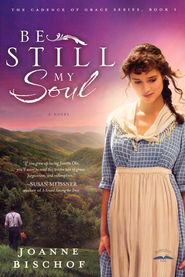 Joanne, a fellow San Diego Christian Writers Guild member, penned a beautiful tale that I likened to Janette Oke's Love Comes Softly series, which I read thirty years ago. Joanne is nominated in the historical romance category with Be Still My Soul, a tale set in the Appalachian Mountains about a marriage of convenience that gets off to a rocky start. When Lonnie Sawyer's alcoholic father catches arrogant bluegrass musician Gideon O'Riley stealing a kiss from Lonnie, he forces the two to get married immediately. But the harsh realities of life quickly turn Gideon's affection to anger. And can I just say the cover is beautiful.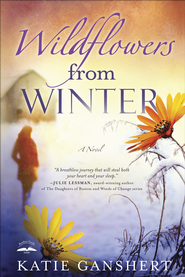 Katie's Wildflowers From Winter is nominated in the contemporary romance category.  In this story, architect Bethany Quinn reluctantly returns to her Iowa hometown for an "in and out" visit—but then her grandfather dies and leaves her his farm. She wants to sell the place and be done with her trailer park past,  but that gets complicated with manager Evan Price watching her every move. Another delicious cover by the Waterbrook art dept. (I adored every cover they produced for me!) Here's what I said for Katie's book:  "Katie Ganshert's debut novel is wonderfully and lyrically written. Don't miss this refreshing new voice in book-club fiction for Christian readers."
In the Contemporary Stand-Alone category, two fabulous writers are represented, Christa Parrish and Chris Fabry. Chris is nominated twice with two books. I've read both authors and love their work. June Bug and Dogwood (a 2009 Christy winner) by Chris Fabry are two of my favorite novels. Wish I could say I read the two books that Chris is up for this year. Too many books, too little time. But I did read – and loved – Christa's The Air We Breathe. She is phenomenal writer. I've read everything she's written and have yet to be disappointed.  I'd love to see her win, and since Chris already has one . . .
I will be virtually attending the Christy's via a Live Blog, which is pretty cool. You just hop into the conversation at showtime and you can virtually hear and see everything with up-to-the-second live commentary. My fabulous agent extraordinaire, Chip MacGregor, will be the keynote speaker. But perhaps the best part of the evening will be the moment when literary agent Lee Hough is presented with the Lifetime Achievement Award. Lee, who has fought the good fight against cancer with valor and courage,  is expected to be going Home to glory very soon.  His last day at Alive Communications was Friday, June 14. I've never worked with Lee in a client-author relationship, but we've had many conversations at conferences over the years. He is every bit the gentleman and kind soul that everyone says he is. His legacy is truly not just the great books he helped get to the marketplace, but rather  his generous and giving heart and a faith that never wavered.
That will be the highlight of the night. And deservedly so.