To mark the release of A FALL OF MARIGOLDS this month, I am happy to welcome writer friends to the blog to share with you a story about a family heirloom that is precious to them. An heirloom scarf is what ties two women together in A FALL OF MARIGOLDS, and heirlooms are what tie these blog posts together. At the end of the month, there will be a fun giveaway. Enjoy!
Today I'm happy to welcome Barbara Claypole White. English born and educated, Barbara writes and gardens in the forests of North Carolina. Her husband is an internationally-acclaimed academic; their son is an award-winning young poet / musician. His battles with obsessive-compulsive disorder (OCD) have inspired her to write stories that find healing and hope in the darkness of invisible disabilities such as severe grief or clinical depression. Her characters are quirky and damaged, but they always find the light through the trees (a recurring image in her writing). The Unfinished Garden, Barbara's debut novel, won the 2013 Golden Quill for Best First Book. The In-Between Hour, her second novel, has been named a Winter 2014 Okra Pick by Southern Indie Bookstores. Read to the end to see how you can win a signed copy of the The In-Between Hour.
"A Starburst of Diamonds"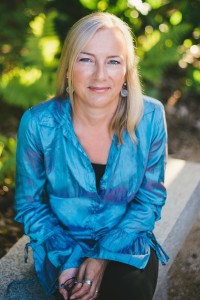 I've never been a sparkly baubles kind of girl. When my husband and I decided to get married twenty-five years ago, he bought me a simple, gold watch; I bought him a decorative walking stick. We're both feminists at heart, and we wanted to do things a little differently. Without glitter and whistles and bells. Or diamonds. (I didn't have a wedding gown either.)
I continued to be strangely proud of the plain wedding band on my fourth finger for the next decade or so. And I reveled in the fact that my husband and I were starting new traditions that didn't come from his family or mine.  Then my father died, I rushed back to my childhood home in England, and everything changed. Nothing mattered more than keeping the past alive and preserving memories—and memorabilia—to hand down to future generations.
Before I flew home to America, my mother and I had one of those soul-searching conversations about life and death. She asked if there was anything special in the house that I would like her to bequeath to me in her will. I didn't have to think about an answer because I looked at her fingers and knew. There was only one engagement ring I could ever have imagined wearing. It had belonged to my maternal grandmother, and it had dazzled me since I was a l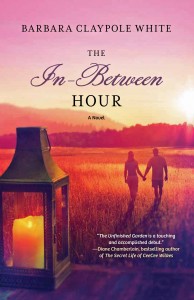 ittle girl. A starburst of diamonds around a sapphire, it seemed to have magical qualities, and my mother wore it constantly.
When I was packing, my mother handed me the ring. It fit perfectly. That ring is now my most prized possession.  I barely remember my grandmother, but I've always felt connected to her. Like me, she married an older man; like me, she was a country girl.  I've also been told I'm her doppelganger.
The ring is mine, but I know that it's mine only in transition. One day I will pass it along—as a treasured family heirloom.
Connect with Barbara on her website , Facebook or Twitter @bclaypolewhite.
Thanks, Barbara, for sharing about the one ring you DID want! If you have a US postal address, you can be in on the drawing for Barbara's newest book, The In-Between Hour, by commenting below. Did you have a favorite piece of jewelry that was passed down to you?  Post your comment here by noon Pacific on Feb 12 and your name's in the hat. Good luck!