To mark the release of A FALL OF MARIGOLDS this month, I am happy to welcome writer friends to the blog to share with you a story about a family heirloom that is precious to them. An heirloom scarf is what ties two women together in A FALL OF MARIGOLDS, and heirlooms are what tie these blog posts together. At the end of the month, there will be a fun giveaway. Enjoy!
Today I'm happy to welcome Heather Barbieri, the USA Today bestselling author of novels Snow in July, The Lace Makers of Glenmara, and The Cottage at Glass Beach. She lives in Seattle with her family. Read to the end to see how you can win a signed copy of The Cottage at Glass Beach.
"As if the books were a part of her…"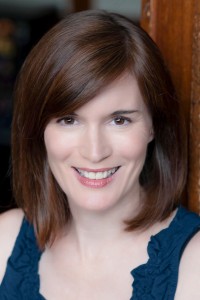 They are old and new. Covered in tooled leather or glossy paper. Some lettered in gilt. Others illustrated with detailed pen and ink drawings or watercolor paintings of bygone eras. The pages thick, deckled, well-loved. Laughed and wept over. Loved. Collections of fairytales, beastiaries, poems, essays, novels, comprising a library handed down through generations of women in my late mother's family. Women who escaped, for a time, their difficult lives by turning the pages and stepping into another world.
My grandmother's early years were nearly Dickensian—orphaned young, married at 17, her first child drowning, my mother born, to replace the one who had been lost, though the marriage ended in divorce at a time Catholics never separated. My grandmother went to work as a secretary to support her young daughter, acquiring more books for her growing library, the classics she would have read if she'd gone to college: Steinbeck, Dickens, Buck, Tolstoy, Maugham, Dostoevsky.
My mother read them all. She was a latchkey child, cooking for herself, keeping house, a child alone much of the time. She began to assemble a her own library, Little Women being a favorite, evidence of a complete, loving family, she hoped to have some day. My grandmother gave her books every holiday, and she carried on the tradition with us, one of which struck a particular chord with me. (Little did she know I'd stay up nearly all night, reading by flashlight.) My mother had a keen literary eye: the work of Joan Aiken (The Wolves of Willoughby Cha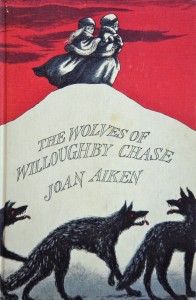 se), The Witch of Blackbird Pond, A Wrinkle in Time, stories childhood peril and redemption, which I eagerly devoured. No books were off-limits. I remember being particularly thrilled when, at age 12, I was allowed to read The Thorn Birds and Trinity.
As adults, my mother and I continued to give each other books, conducting a mother-daughter book club by phone. As it turned out, books were at the heart of us in deeper ways than I imagined. I recall being puzzled by my mother's dislike of Susanna Clarke's fabulous Jonathan Strange and Mr. Norrell—I'd been so sure she would adore it; it was right in her literary wheelhouse—and she probably would have, even a year or two before. But with its length and copious footnotes, the book asked too much of her. It wasn't until later that I understood why: her memory was being eroded by the illness that would take her life suddenly, a condition that was a cousin of Alzheimer's, attacking the brain and giving its victims a series of strokes, one of which felled her that afternoon. Four days later, she was gone.
Certain books became bittersweet signposts. While visiting my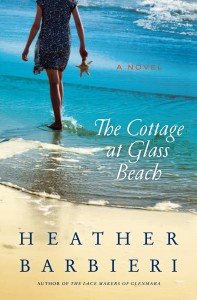 dad, I noticed a beloved novel I'd given her, Old Filth by Jane Gardam, which she'd been reading at the time on my recommendation, on a side table by her reading chair, the place she'd left off held by a bookmark. She'd apparently just passed the scene in which the main character's wife falls down dead in the garden, which, by eerie coincidence, had been my mother's fate too.
I caught my breath. It was as if the books, in some strange way, knew. As if the books were a part of her, and me, too, binding us together, holding our many lively discussions and observations sparked by their stories, a precious legacy now. What was a love of the written word expanded to contain a love of my mother too, inspiring, in part, my most recent book, The Cottage at Glass Beach, and my novel-in-progress, as I attempt to add to the family library, the story of us, with each book I read and write.
Thanks, Heather for a beautifully crafted reminder of how books leave their marks on us. If you have a US postal address, you can be in on the drawing for Heather's newest book, The Cottage at Glass Beach, by commenting below. Did you have a favorite book growing up? Is there an heirloom book in your home library? Do tell!  Post your comment here by noon Pacific on Feb 9.