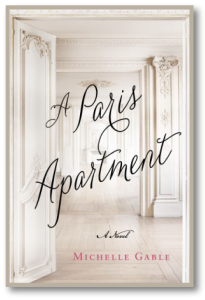 We're doing something new and fun at Women's Fiction Writers that I am pretty jazzed about. We've put together a different kind of book club that is all about the word "BEFORE" instead of "after."  This online club will "get together" over on Facebook to talk about books BEFORE we've read them – without giving away any spoilers of course. It's a book club to talk about out what fabulous new book TO read instead of a club for great books you just read.
That means you can get in on the club anytime and come to the online club meetings – which we are calling Fiction Cafe – and it will never matter if you haven't read the book, because no one is expected to have read the book. Cool, right? I don't know about you but there have been times at my physical book club when I've not been able to get to the book we've chosen. I have always felt like a flunkatoid when that happens. Not so with this one.  Our Fiction Cafe weeks will happen twice a month and will introduce you to new books by great authors and lots more. There will be a drawing of the book, a Q and A with the author, behind-the-scene looks at how the book came to be, photos of historical significance or current day locales or maybe even recipes inspired by the story. Best of all you will get to know the author because you will have the fabulous opportunity to chat together on our Facebook event page.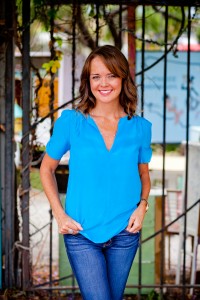 The first Cafe Week is coming next week, January 12 through 16, and the book we are showcasing is Michelle Gable's stunning debut, A Paris Apartment. Here's a little teaser:
When April Vogt's boss tells her about an apartment in the ninth arrondissement that has been shuttered for the past seventy years, the Sotheby's continental furniture specialist does not hear the words "dust" or "rats" or "decrepit." She hears Paris. She hears escape. Once in France, April quickly learns the apartment is not merely some rich hoarder's repository. Beneath the cobwebs and stale perfumed air is a portrait by one of the masters of the Belle Epoque, Giovanni Boldini. And then there are letters and journals written by the very woman in the painting, Marthe de Florian. Suddenly April's quest is no longer about the Louis-style armchairs that will fetch millions at auction. It's about discovering the story behind this charismatic woman.
Library Journal gave it a starred review and said this: "With its well-developed, memorable characters and the author's skillful transitioning between story lines…this stunning and fascinating debut will capture the interest of a wide audience but particularly those interested in stories about women behind famous men like Melanie Benjamin's The Aviator's Wife or Nancy Horan's Under the Wide and Starry Sky. Highly recommended."
All the fun starts on Monday at our Facebook page for this event. Come on over as you start your day, then pop in from time to time as your schedule allows. Michelle will be telling us all about the book without giving away anything, and there will be a book giveaway, and of course, photos of Paris. If you are not a part of Facebook, you might want to join just to be able to come to these fun, free, and fabulous events. Did I mention a drawing for the book??
I will be hosting this first Fiction Cafe Week and I sure hope to see you there!
Have a great weekend and see you Monday at the cafe… Oui?