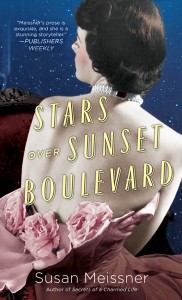 So the book that I've been researching since last spring and writing since last summer is finally nearing its send-back day to my editor. This second draft has been an interesting, exhausting ride and I am eager to see if I have been able to pull of what I've wanted to from the get-go. STARS OVER SUNSET BOULEVARD is a story about friendship that plays out in Hollywood on the 1939 set of Gone With the Wind. You can probably imagine how many GWTW details are floating around in my head. I will spend today, tomorrow and Monday going over the manuscript one last time before sending it off to New York before I get into bed Monday night. I thought you might enjoy reading a few interesting facts about this movie that may or may not make it into my final pages. I am trying to find a place for these nuggets somewhere in the manuscript so that it seems like they belong there… Wish me luck!
Leslie Howard, who played Scarlett O'Hara's love interest (go figure),  was – gulp – 45 years old when he made this movie. Vivien Leigh, in her mid-twenties, played a teenaged Scarlett. Yikes, right? Filming began in late January 1939. By the end of May, Leslie still hadn't read Margaret Mitchell's book..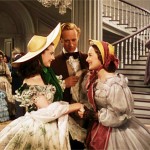 Gone With the Wind won 8 Academy Awards. There were fifteen screenwriters on it, five directors and 160,000 feet of finished film that had to be cut to 18,000.
On the night the carriage scene in front of the Atlanta hospital (where Belle Watling gives Melanie gold for the cause) was shot, it was freezing cold (that can happen in SoCal now and then) and the dang horses kept peeing, ruining all the takes.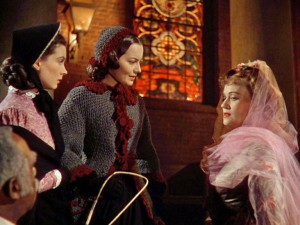 Wardrobe master Walter Plunkett designed more than 2,000 costumes.
Vivien Leigh worked 121 days on the film compared to Clark Gable's 73 and was paid less than half what he was.
When the movie was screened in Sept 1939 to a test audience in Riverside, the movie was almost five hours long. One of the scenes that was cut to trim the final version to less than four hours was Scarlett's wedding night with Charles Hamilton. She made him sleep in a chair.
Within four years of the film's release it had sold sixty million tickets in the US, which was just about equal to half the population at the time.
In the famous "I'll never be hungry again" scene—the part where Scarlett attempts – unsuccessfully – to choke down a pitiful radish—the vomiting noises had to be recorded by Olivia de Havilland. I guess Olivia's wretching skills were better!
There are more tiddly bits like this but I need to get back to the cave and edit like a mad woman. Tell me I have your interest so far…