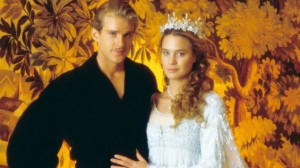 We Meissners love to quote movies in our ordinary conversations. One of our absolute favorite lines is this one, which we employ when something really disappointing happens. We look at the family member who brought us the news of said disappointment and say, "Why don't you just give me a paper cut and pour lemon juice on it?" Which is, of course, one of a thousand great lines from the movie, The Princess Bride.
So when I heard Cary Elwes (the actor who played the sweet and clever Farm-Boy-Turned-Unlikely-Pirate named Westley) is writing a memoir about the filming of that movie — with input from the rest of the cast — I had the opposite of a paper-cut-lemon-juice moment. I was elated.
I can't wait for the book to be out so I can read it. I surely hope the cast had as much fun making this movie as we've had watching it (and watching it and watching it) over the years.
Here are a few more of our favorite lines and how you can use them in everyday dialogue: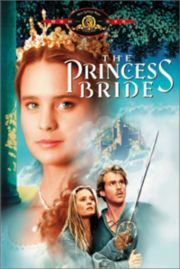 "I doubt you will get the same offer from the eels." (which you can say when you are offering something pretty dang good and the other party hesitates).
"Have fun stormin' the castle!" (which you can say when someone leaves the house to go do something that will likely require some effort)
"Inconceivable!" (I don't think you need a lesson on how to use this one)
"Won't that be nice!" (Say it in a buffoony, situationally-unaware voice when something awful is sure to follow)
"No more rhymes now and I mean it" (Say it in my house when you really do want a rhyme because you will get it. Trust me)
"You be careful.  People in masks cannot be trusted" (Say it when you want to encourage caution without sounding like a worry-wart or know-it-all)
 I'd love to hear what your fave Princess Bride lines are. Tell them here.  And let me know if you're looking forward to this memoir as much as I am. Not that it's a miracle that it's being written, but I do hope Elwes doesn't rush the writing. You know what happens when you rush a miracle, don't you?